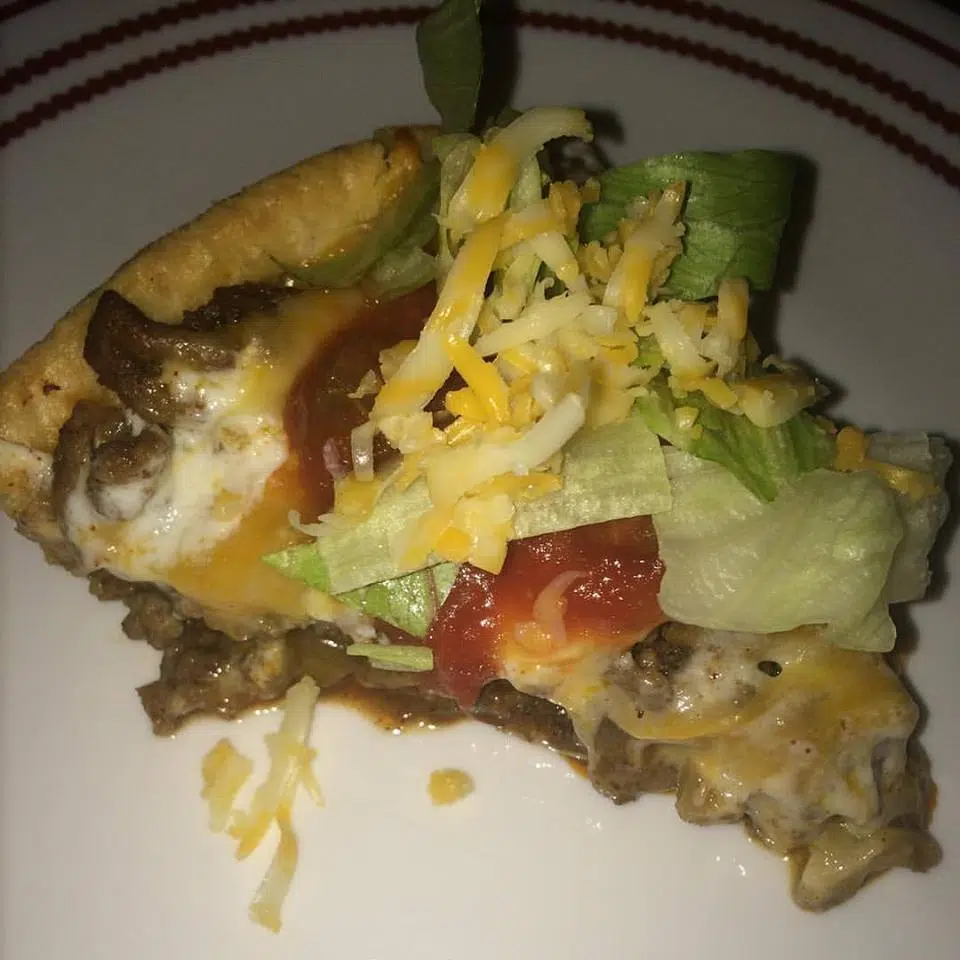 Hey there! Who's ready for another Taco Tuesday recipe?! Since it's also International Pi Day, we'll go with Taco pie. Please don't judge it's taste based on the picture. I wasn't good at foodporning when I made it.
First off what you need is a pie crust. I go frozen pre made because I'm not out to impress anyone, but you can make your own if you like to party. Just make sure it's in a tin. Otherwise that beast will break. Also, you'll need ground beef, taco seasoning, onions, tomatoes (if you want), guac(also optional), salsa, sour cream and your favourite cheese
Next, brown some ground beef, mix with taco season, and onions if you want. Once again, totes up to you on this one. I'm just a spiritual guide here.
3. Dump that in your pie crust. I'd also recommend having your crust baked before you do so. Also, if you're into tomatoes, now would be the time to put them in
4. Layer on some sour cream. Spread it out over the top
5. Dump some shredded ground beef on there. I prefer marble, but this is your pie, you do you.
6. Throw it in the oven, bake how the package tells you to. Or if you made your own crust, bake it how you usually do. I don't know how that is, but I'm assuming you do
7. Take it out, let it cool for a bit, and be super careful while cutting it. The crust is fragile and the filling is heavy which can make a yuuuuuuuuuuge mess
8. Dump some salsa on there. Put on lettuce and guac as well if you want