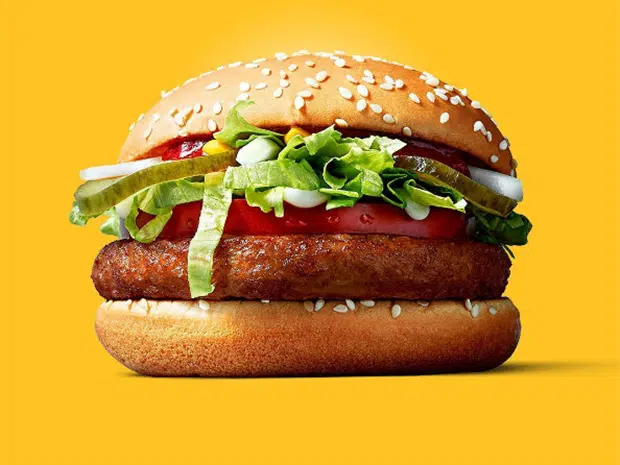 Veggie diets are becoming a bigger trend day by day, and McDonald's is the next HUGE chain to accommodate!
The soy-based patty is served with a schmear of vegan McFeast sauce, tomato, lettuce, onions and pickles. But there's a catch – it's exclusively available in Tampere, a city in southern Finland.
The test-run started on October 4 and Tampere residents have until November 21 to sample the McVegan for themselves. A representative for McDonald's told TODAY that the meatless burger "is limited to McDonald's Finland and there are no current plans for that to change.
Most restaurants have meat-less options, although not always on their menu.