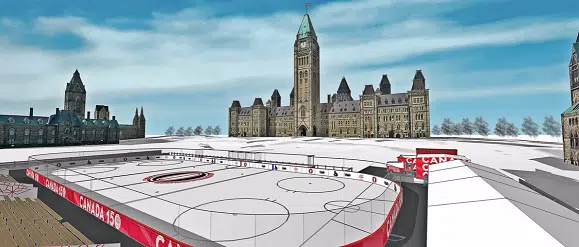 Parliament got a $5.6 Million ice rink to celebrate Canada 150. It will be opening in a couple weeks and originally was going to close on January 1st but they decided they are going to keep it open through February. Which makes sense because it's pretty close to Jan 1st and it would suck to spend 5.6 MILLion *cough* and not use it for a while.
BUT the thing is, this rink has strict rules.
– No Hockey
– No Hot Cocoa
– No Cellphones
– No Carrying Children
– No Rough Housing
– No Figure Skating
– No tag
I mean, some of these make sense. You can spill hot cocoa and wreck it, people that play tag in public skating rinks kinda suck (mostly because you make me self conscious and fall over…. more my problem) but NO HOCKEY?! Lame.