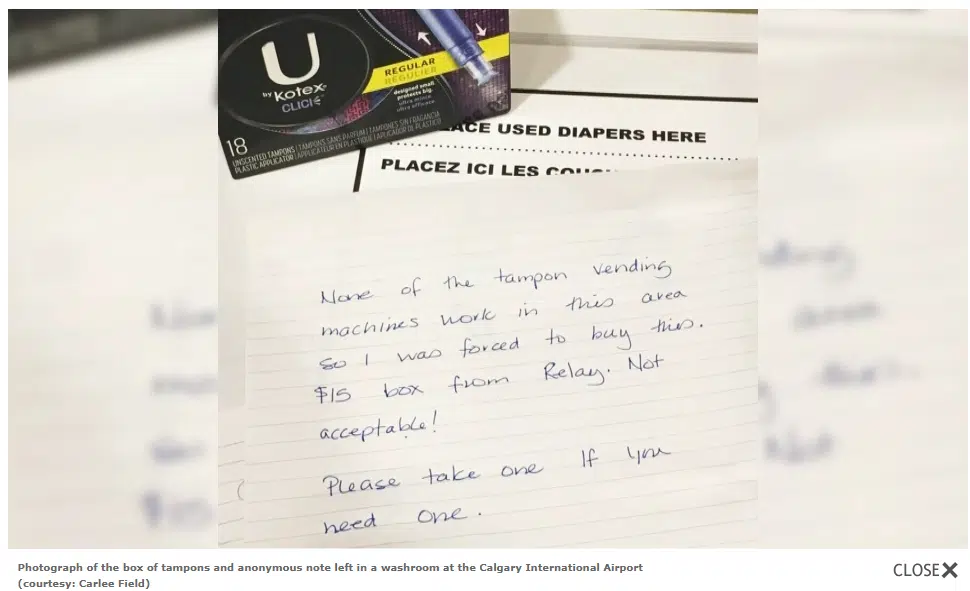 ALL HAIL THE QUEEN!!
It's no secret everything is marked up at airports, especially passed security where there's no escape.
The woman said in a note that she bought a box of 18 tampons from an airport vendor for $15, after discovering that the 50-cent tampon vending machines in the area were all empty. Here's where she becomes our queen Part 1: rather than taking the pricey box with her, the woman left it behind and scribbled a note for other tampon users.
She wrote a note saying "I was forced to buy this $15 box from Relay, not acceptable! Please take one if you need one."This exact same box is around $4 at Walmart!!
Part 2: "We shared it with our partners and we were pleased to see our airport community come up with a solution," Dean Paddock, the airport's director of corporate communications, said in a statement.
"When we hear of ways we can collectively do better, we do."'
YAAAAY! #GirlPower