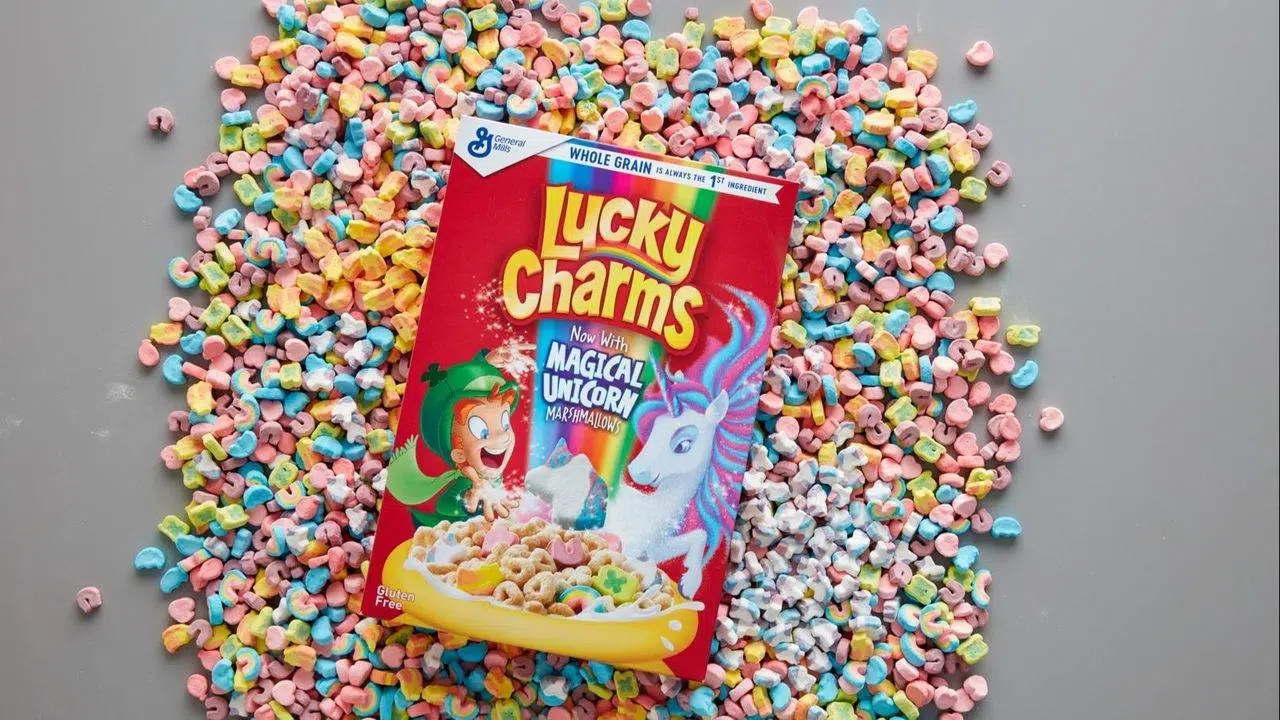 One of the best cereals of all time, right?
I mean, they made it socially acceptable to eat marshmallows and milk in the morning. That deserves serious props.
Lucky Charms has announced they're getting rid of the old orange hour glass charm and adding a new marshmallow – a magical unicorn!
I'm so excited for this addition! They are really playing off what's popular at the moment, which I love.
Will you be trying them?!