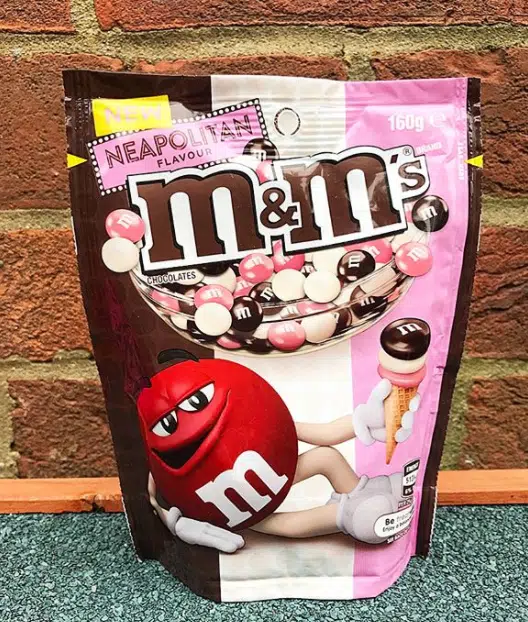 Australia got the first taste test 6 months ago, and it's officially made its way to the States.
NEAPOLITAN ICE CREAM M&MS!!!!
"You can smell chocolate ice cream wafting out of the bag," wrote Josh and Cat of CandyOfOz.com, who ranked it a 10 out of 10. "They really do taste like ice cream; they each have a distinct flavor."
Can we have them in Canada yeeettt?!?!?
Read more about them here!