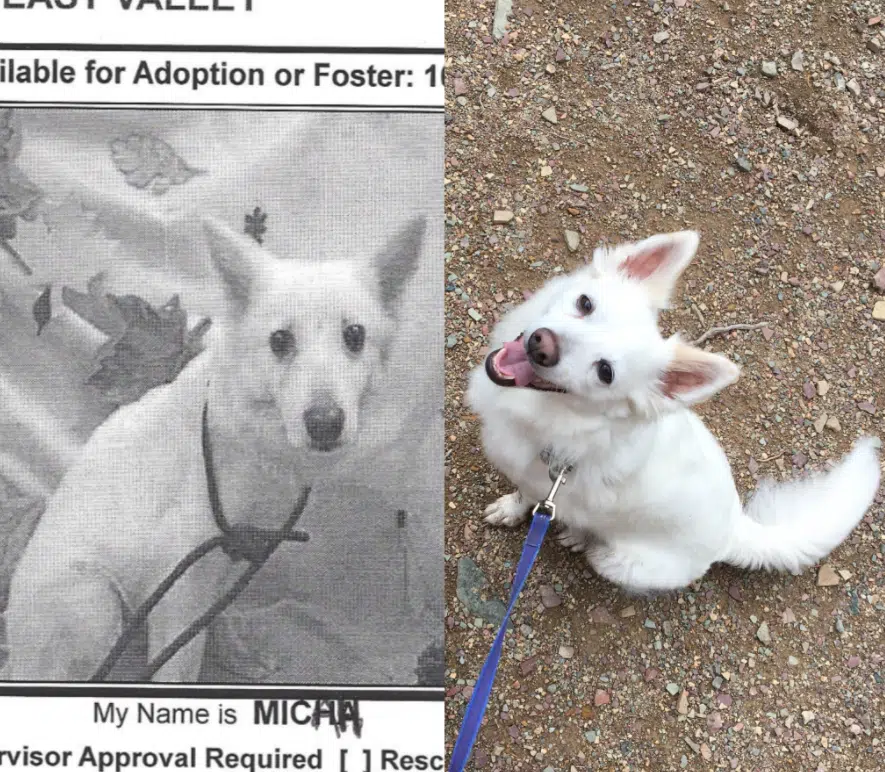 It is SO IMPORTANT to #AdoptDontShop.
In case you need reassurance as to why it is so important, take a look at these pictures.
The one off to the right side is of my dog/best friend, Micah, that I adopted over 2 years ago.
Here are some transformations that will 100% make your heart smile:
https://www.instagram.com/p/BNzoGOqD35Q/?utm_source=ig_embed
There are so many animals (dogs, cats, birds, bunnies, etc) looking for homes and people to love. You're able to SAVE LIVES and give these animals the love they deserve! Not to mention, it costs less money to rescue and save a life vs buying from a breeder.
LOOKING FOR YOUR NEXT FUREVER FAMILY MEMBER?
Here are some local Lethbridge shelters to check out!
Cleo's Karma Canine Rescue – (where I adopted Micah! They're incredible)
Second Chance Animal Rescue Society 
Petfinder – Search multiple shelters at once
Want more transformation pics? Click HERE.
Please, next time you're looking for your next pet/family member, think about adoption over buying from a breeder!