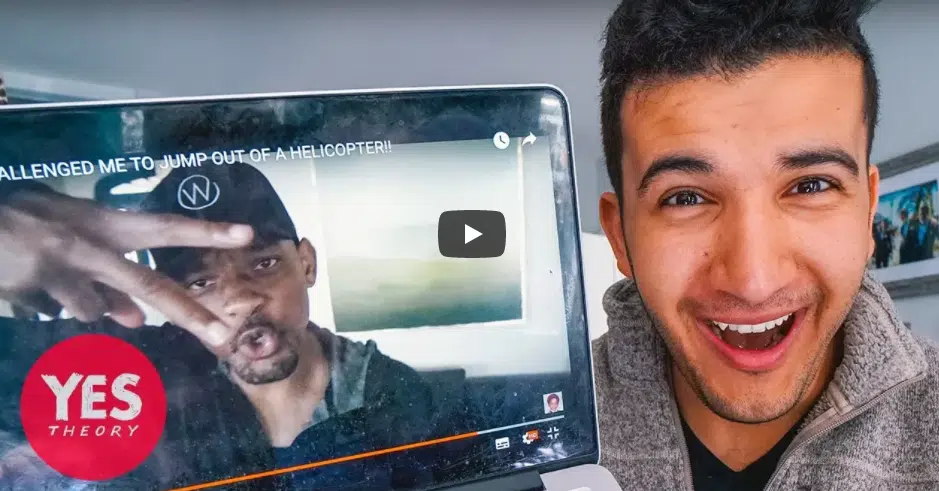 Will Smith + Yes Theory + Heli Bungee = OH MY GOOOOOOODD!!!!
Will Smith is obviously a powerhouse actor and influence in the world, being worth more than $250 million dollars.
There is a YouTube channel called Yes Theory, where they are all about embracing your fears and breaking barriers with a simple yes. (Please watch their videos. They're so inspirational, hilarious and overall awesome. Love them.)
They challenged Will Smith to go Heli Bungee-ing with them. What is that? Bungee jumping out of a helicopter…… yeah. Watch that challenge video Here
To their surprise, WILL SMITH ACCEPTED THE CHALLENGE in the most Will Smith way.
Watch him accepting the challenge Here.
I am SO HAPPY for Yes Theory and to watch this happen one day!!