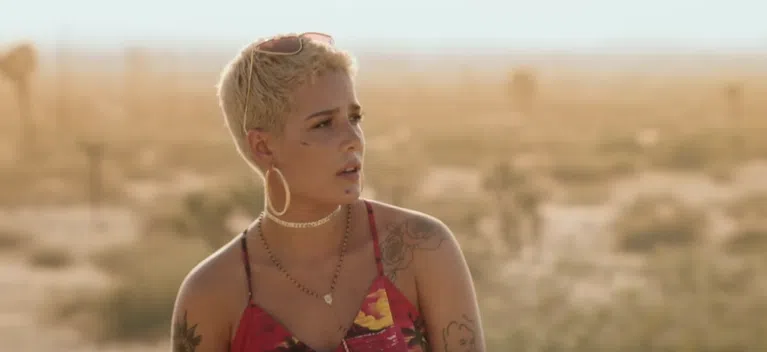 Halsey is heading for the big screen!!
Sony Pictures has struck a deal with the pop singer, according to Deadline, with a plan to develop a movie loosely based on her life.
Halsey would star in the film.
Deadline compared the project to 8 Mile, the 2002 drama starring Eminem that grossed $243 million U.S. worldwide and won an Oscar for Best Original Song.
Halsey, 23, was kicked out of her parents' home for quitting school to pursue her music career. Last year, she detailed her battle with endometriosis, a disease in which tissue that normally lines the inside of the uterus grows outside it.
She has a very interesting life and I cannot wait to see this movie!!