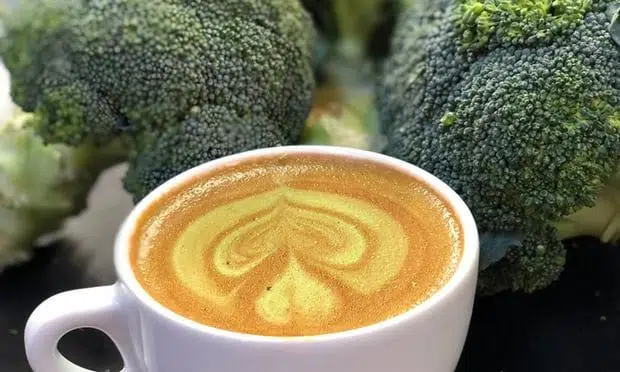 Green tea latte's are the best ever. It looks like Shrek, tastes delish. This…. I don't know if I'll get on board with.
One Melbourne cafe has started experimenting with broccoli powder by stirring it into coffees.
Every two tablespoons of the broccoli powder powder contains about one full serving of broccoli.
You can check out the full article HERE