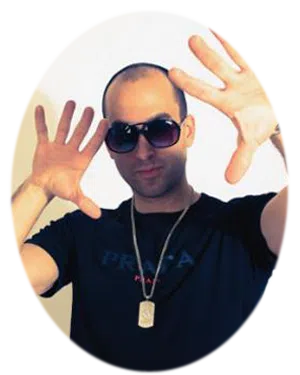 DJ Kav has built a name for himself as one of the biggest DJ's in Canada. Kav is also one of only a few DJ's worldwide that reaches millions of listeners monthly, including on Saturday nights 6pm-10pm on All Hits B-93!
To club goers, Kav is best known for his talent as a nightclub DJ, and with the crowd-pleasing sought after Drum N DJ brand. DJ Kav along with his Drum N DJ brand have played stellar parties in Calgary, across Canada, Cayman Islands and several dates in Jamaica.
DJ Kav has opened up for some of the biggest names in the industry such as; Rihanna, Flo Rida(several times), Snoop Dogg (several times) , Pitbull (several times), Ice Cube, Wiz Khalifa, Ludacris, iggy Azalea, 50 Cent, Ruby Rose, Lil Jon, LMFAO, Nelly, Redfoo, TLC, Sean Paul, Far East Movement, DJ Jazzy Jeff(several times), DJ AM(several times), Shaggy, Naughty By Nature, Boyz II Men, Tiesto, and Dave Navarro just to name a few. Kav has performed many high profile special events that include, several Entourage Parties with Kevin Dillon, Universal Music's Juno After party, Sony Music's Juno After party and Vivid's 25th Anniversary Tour.