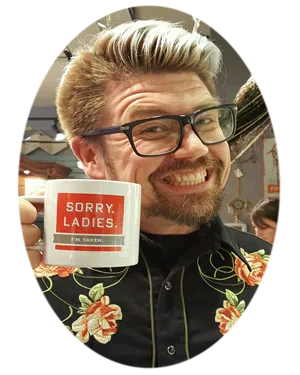 I'm an eccentric 38 year old with an affinity for coffee, chocolate and positive people!
Because I want to give you the most accurate description of myself HUMANLY POSSIBLE (which is really REALLY hard), I thought I would just blast some quick things about myself:
I love signing. I don't love remembering song lyrics. Makes for an awkward performance at times.
I have a few nicknames: "Shamey" "Shamey-Ray" "Famous Shamus" "Hey you can't park here!"
I WOULD eat a bowl of crickets for $40,000. I have never eaten a crayon or gluestick.
I've been told I look like the younger version of the old man in the Pixar film "UP'
My favourite pizza EVER in the history of pizza is the Butter Chicken Pizza from Panago.
I crack my knuckles all the time.
My Superpower would be the ability to speak and understand every language possible.
My Blackberry is the bane of my existence. I wish it would find itself on the bottom of Henderson Lake.
If I could kiss anyone living or dead I would choose someone living.
I talk to myself all the time. I'm actually talking to myself as I'm typing this dot spacebar.
I blow bubbles in my mouth with my spit. I've tried using OTHER people's spit but it doesn't work the same.
I listen to music all the time.
I have an innie belly button that smells like feet wrapped in burnt bacon.
In closing, if you vote for me, I will fight for your right to party. I also have been known to do decent impressions.
If you'd like to hear one send me a message on twitter @shamusneeson or email me at shamus@b93.fm